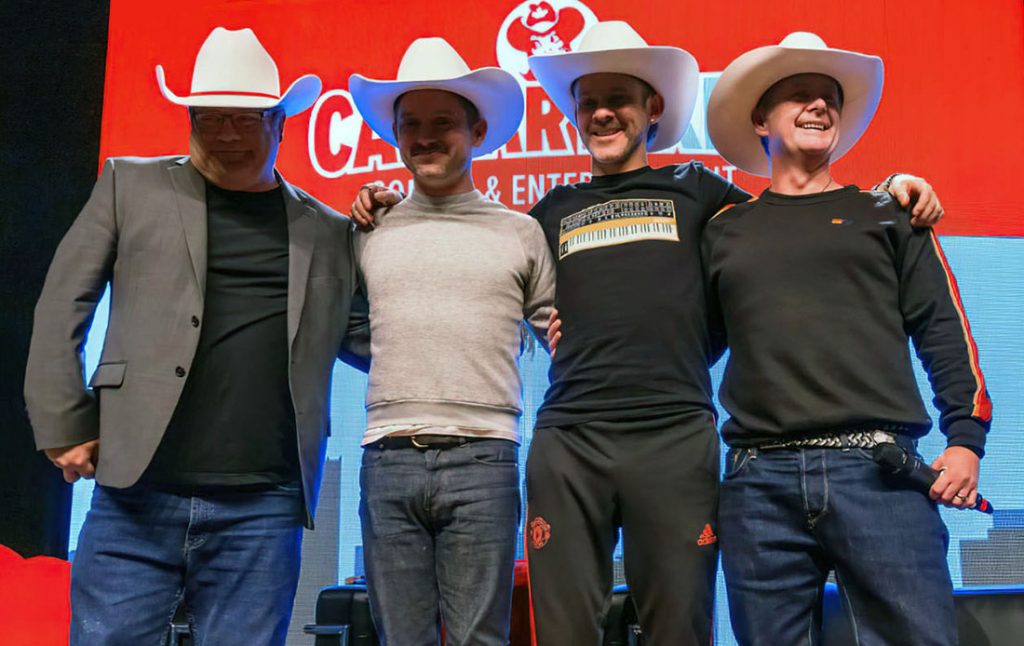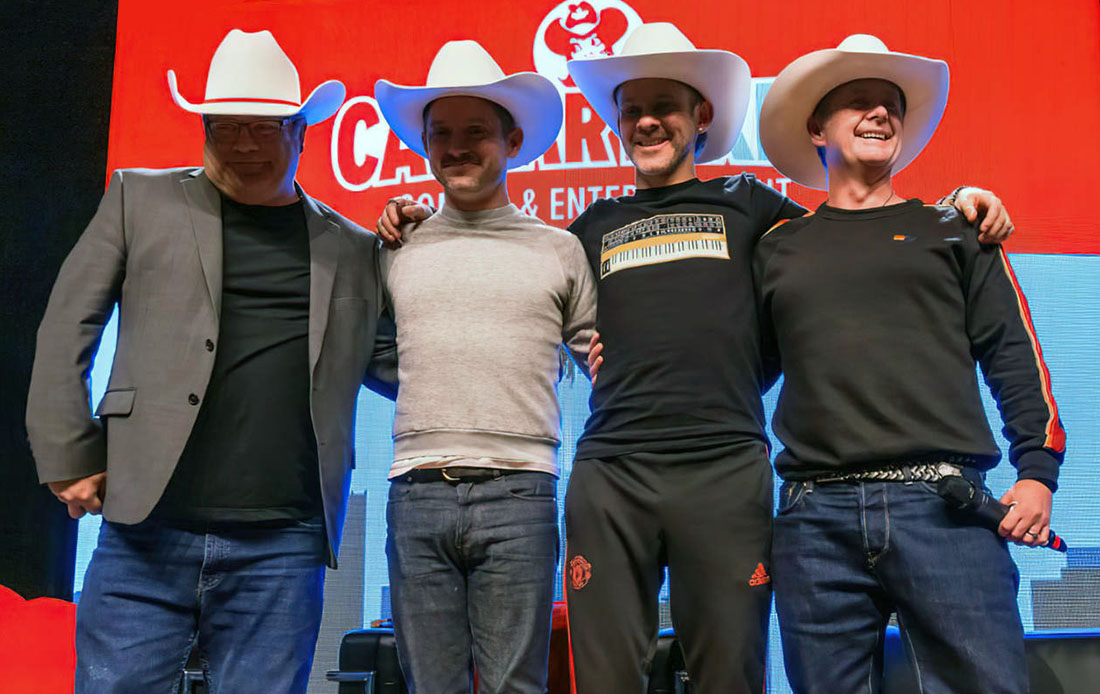 The last time Elijah, Billy, Dom and Sean sat down together was over 10 years ago, but they rectified that last weekend when they all were in attendance at the Calgary Expo. Those lucky fans in Canada were able to see the first in-person reunion of these guys and plenty of great photos were shared, so click this way.
As of this recap, there isn't a video of the panel discussion in its entirety, however, Caroline Green at Instagram was gracious enough to share her own videos with me. I thank her for allowing me to edit her footage together for us to see. Clicky-click!
Not only did they reminisce about their times both off and on screen, but Billy gave us a song as well!
How about a collection of quicky videos from the convention?:
Elijah and The Guy
Dom reviving Hans Jensen
Elijah's dental advise
An overview of the convention (Keep an eye out for glimpses of the guys)
Here's a wonderful interview over at IGN given by Elijah, Sean, Dom and Billy just prior to their panel at the convention. And Billy gave his own interview for the Calgary Herald.
The next stop on their North American tour is MegaCon Orlando from May 19th through the 22nd. I'm sure plenty more photos, and videos will be bestowed upon us who can't attend.
Lastly, it looks like after the convention Elijah hopped over to Denmark as he posed for a photo with a fan on the plane. One would think after a weekend of photos with hundreds fans Elijah would be spent, but that's just how he is.
That's all… for now.