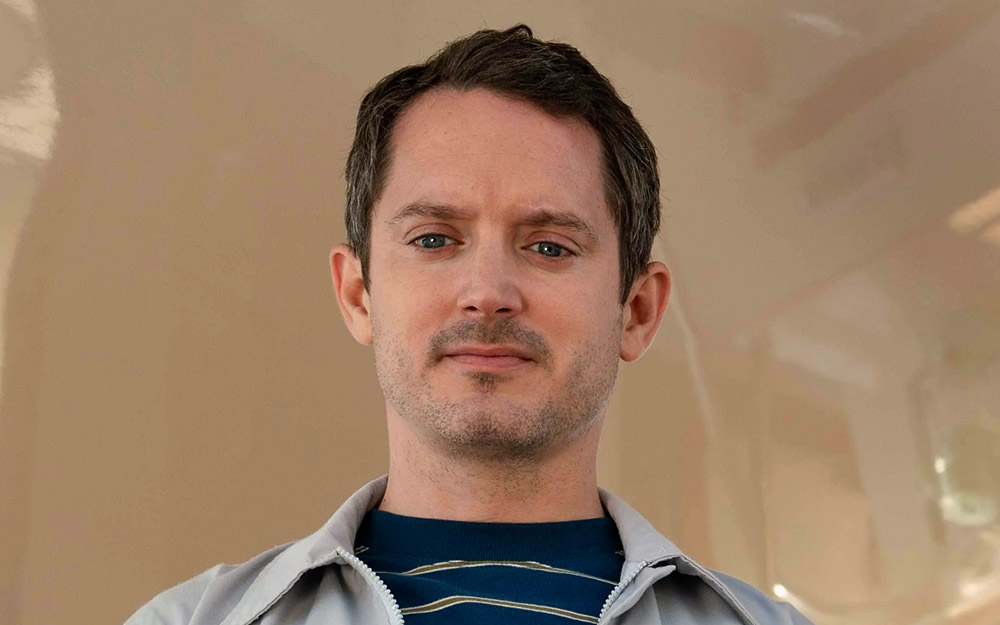 Let me begin by stating that from here on out, anything Yellowjackets related, be it photos, interviews, reviews, or the like, will be high on the spoiler radar. You've been advised.
With the character of Walter in Yellowjackets fully underway, so are the screencaps!  Not to mention some extra photos to accompany them. As the season progresses, the screencaps from each episode will be added along with any other behind-the-scenes shots or promotional stills.
There are also a good amount of new interviews from Elijah that dropped early this month, along with the high-res images from Los Angeles Times. [1] [2]
Here's one quick review from the third episode, Digestif and a behind-the-scenes video. That little giggle at 1:38 is too much!
Below are a couple of excerpts from reviews that speak about the chemistry between Elijah and Christina Ricci:
Den of Geek – "The Misty and Walter dynamic is as delightfully weird as expected, with Elijah Wood and Ricci clearly having a blast bringing the meet-cute to life. Having Misty literally speak through Walter during the Randy interrogation is a great way of intertwining the characters from jump, and comedically, the scenes are pitch-perfect. Misty and Walter are both adult babies and kind of live on their own planet, which makes their partnership rife with opportunity for hilarity moving forward. Give us more of this, please."
THN – "What makes the scenes between Walter and Misty so special is the chemistry of Wood and Ricci. As someone that grew up with both on the television, there's something magical about getting to experience these two former child stars sharing the screen. Both have traversed the pitfalls of growing up in the spotlight, maintaining interesting careers right the way through. To see each pick a project as exciting as Yellowjackets proves that neither is going anywhere anytime soon."
The Nerdist wants to know who is this Walter Tattersall?
ET Canada spoke with some of the cast who briefly discussed the esteem they hold for Elijah.
There are a couple of fan photos taken with Elijah while, as you may know from reading the LA Times interview, is currently in New Zealand shooting Bookworm with Ant Timpson. [1] [2]
Well, look what we have here. Two more conventions have been announced, this time in Ireland coming in September and Scotland in October.
The extended edition screening of Return of the King with Elijah giving an intro was a few days ago, but not to worry if you missed out. More dates for this special anniversary showing have been added with the possibility of the record-breaking, Oscar-winning film being re-released in theaters this December. And why not? Thursday's showing beat out new releases to land in the number two spot. Quite the achievement for a 20 year old movie.
I don't know much about RPGs (role playing game) but for those who do and love Lord of the Rings, this is worth checking out, including an intro from Elijah in the trailer.
Now, isn't this a pretty thing? Elijah, Billy, and Dom again this month but with an entirely different look.
That's all… for now.