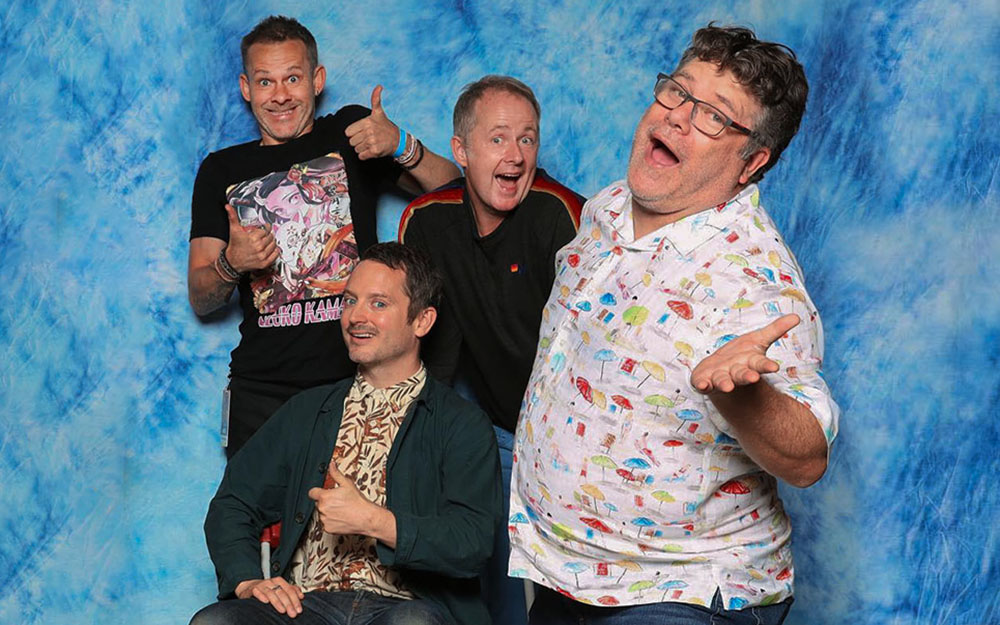 The 2022 Hobbit Reunion Tour has come to an end but not before they made their presence known in the last two cities, Boston and Toronto. Just click away to view images from Fan Expo Boston and Fan Expo Canada.
Thank our lucky stars for the attendees who captured footage from both conventions. Here are Elijah's panels from Boston and Canada. While still waiting on the full panel from Boston, there is the hilarious skit portion from Boston, and the full hobbit panel from Canada.
There are a few brief and random but wonderful videos from each city:
Elijah signing autographs.
And even more signatures.
Billy's 54th birthday was on the 28th and Dom shared their private celebration.
Billy throwing out the first pitch at a Boston Red Sox baseball game.
Close-up of the hobbit dance party.
Elijah walking through the crowd in Canada.
Elijah bumps into a fan.
Since this is the end of the most epic live gathering of beings from Middle Earth, Fan Expo HQ has edited a compilation video of all the cities (other than Toronto) Elijah, Sean, Dom and Billy visited this year. I love the fact that I was a participant in a historic moment… the lighting of the beacons via cell phones in Chicago.
In other news… the BIG news, is that Elijah is coming back to television and has been added to the second season cast of the hit Showtime series, Yellowjackets. It'll be lovely to see him acting alongside Melanie Lynskey and Christina Ricci again. Production has started but it's not known if Elijah is already in Vancouver where the filming happens.
Elijah is said to portray his character, Walter, throughout the entire season of Yellowjackets which could affect his appearance at the next convention, Rose City Comic Con that's taking place in Portland, Oregon September 9th-11th. Currently, he and Sean Astin are still on so perhaps Elijah will take a weekend trip between shooting.
The dynamic duo deejay team, Wooden Wisdom, hit the stage in Las Vegas a few weeks ago. Here are a few photos from the event along with a couple of short videos. [Pic 1] [Pic 2] [Pic 3] [Video 1] [Video 2]
Finally, there was a quick remark on Twitter about the development of another season of SpectreVisions' groundbreaking podcast, Visitations. I can't wait!
That's all… for now.