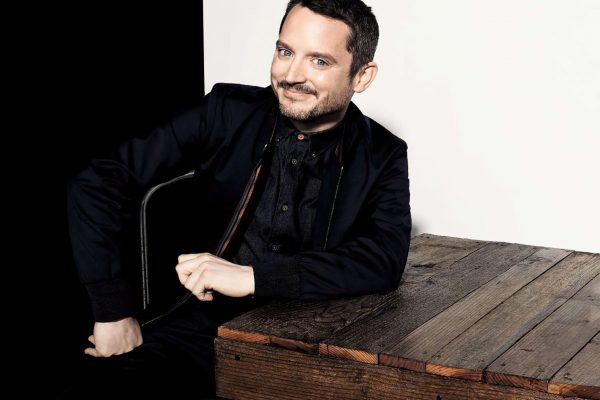 Let's begin with the big news of the month. By now we know that Elijah and Daniel Radcliffe got together for a photoshoot. Well, not exactly together. Click here to see the pictures.
As photographer, Art Streiber recounts, managing Elijah and Daniel's shoot in these pandemic times was a task. In a makeshift studio set up in a driveway, he photographed them separately, a week apart with each of them playing off their invisible counterparts. He described them as "gentlemen who were delightful in front of the camera and rose to the challenge." All of this is in celebration of Harry Potter and The Lord of the Rings both celebrating their 20th anniversary this year. We can thank Empire Magazine for the photoshoot, their interview conducted via Zoom, and a phenomenal article in their April issue on stands now.
Also in conjunction with the anniversary, and 27 years after the first set, Elijah made another engaging Superbowl commercial earlier this month.
HeadGum's, Dead Eyes Podcast recently spoke with three actors who shared roles with Tom Hanks' characters when they were kids. In Radio Flyer, Elijah did just that. Have a listen to the podcast here.
There's a lot of nominations going around. The Fright Meter Awards made announcements and Elijah has been nominated for Best Actor and Stephen McHattie for Best Supporting Actor for Come To Daddy. Not to be outdone, SpectreVision's Color Out Of Space is nominated in six categories including Best Director, Makeup and Cinematography. Congrats to everyone!
There's a pretty good article from Collider that examines Elijah's four best performances showing why he's one of the great actors. Personally, I would include two others. Maniac and Everything Is Illuminated.
If you haven't seen it yet or would like to view one of the most unique superhero movies recently released, SpectreVision's Archenemy is now available on Blu-ray/DVD.
Closing out this February recap, it was reported that Elijah has signed on with ICM Partners. This immersive representation has a niche with independent films, television and podcasting, some of the very projects Elijah is connected with. May they have a productive and bountiful relationship.
That's all… for now.