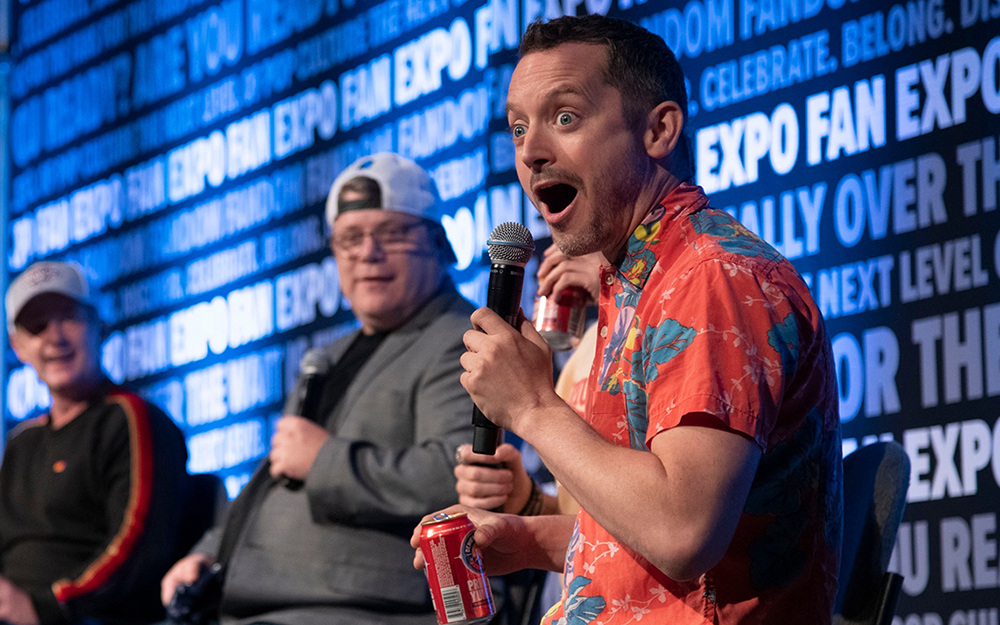 July started with Elijah, Sean, Dom and Billy in Denver then a week later, landed in Chicago on their continuing hobbit reunion tour. First off, some wonderful photos from Fan Expo Denver.
There's always a good time to be had during the panels so check out these videos from Denver.
Hobbits' Panel
Elijah's Panel
A week later it was on to Fan Expo Chicago which I had the absolute pleasure of attending and I had a fantastic time! I have now met all the guys, with Dominic being the last and he obliged me with my last hobbit hug. Anyway, there are more photos shared by attendees from that outing and a good portion of the hobbit's and Elijah's panel images are from yours truly. 
There was another assisted proposal of marriage and I edited my own video with selected portions from their panels. An added bonus and sheer delight happened when my Twitter question was selected to be answered by the guys.
This year's tour is drawing to a close with the the fab four traveling to Fan Expo Boston starting August 14th and coming to an end where they began in Canada at Fan Expo Canada in Toronto beginning August 25th.
Check out this nice print interview on SlashFilm with Billy and Dom as they discuss what it's been like for all of them participating on their seven-city convention tour.
Once these whistle-stops are over, there is another convention waiting in the wings. Elijah has been added along with Sean Astin to appear at the Rose City ComicCon in Portland, Oregon happening from September 9th-11th.
SpectreVision is dipping into the 1980s with a reboot of Max Headroom in a drama series for AMC and Matt Frewer will be back to reprise his role as the digital icon.
There will be a DJ set by Wooden Wisdom who've been scarce lately. They made an appearance last month and now they're booked to spin their wicked tunes at Allegiant Stadium in Las Vegas next week. Would this be their first stadium appearance? Nah, it must be in a hall inside the stadium, but if not, wowzers!
And finally, there are no rumors and I'm just speculating, but could The Toxic Avenger have its premiere during Fantastic Fest in September? The film is being spit-polished with art and teasers, so who knows?
That's all… for now.