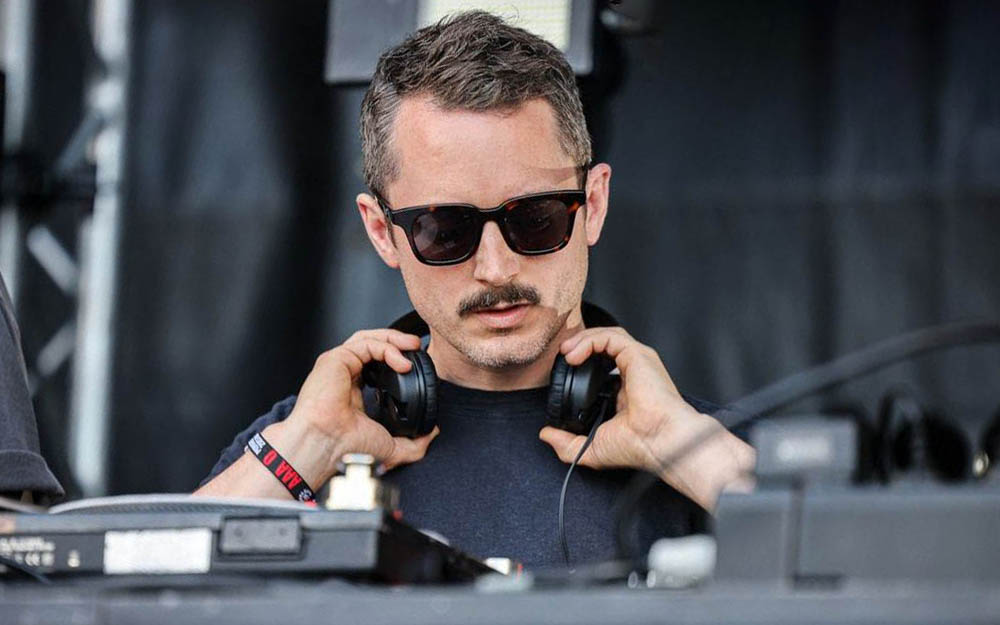 Over the past two weekends, Wooden Wisdom and DJ Fritz appeared at Primavera Sound in Barcelona and Madrid. Here is a page of images.
You may have noticed a tyke getting his groove on in the photos. That's Elijah's son, Virgil, and he didn't let the large crowd sway him from stealing some of his dad's spotlight. Here are several short videos from the festival, but honestly, they're mainly of the little one because he's just too adorable! [Video 1] [Video 2] [Video 3] [Video 4] [Video 5] [Video 6] [Video 7] [Video 8] [Video 9] 
Of course, Elijah never turns down a quick snapshot with fans. Such happy encounters! [1] [2] [3] [4] [5] [6] [7] [8] [9]
Production on Bookworm is in the "books," and we have the first look at Elijah and co-star Nell Fisher. The scheduled release is in 2024. That's a long wait.
Director Ant Timpson showed off some of the wonders of filming in New Zealand in this near-end production photo.
Here are random images from his time spent there. [1] [2] [3]
Season two of Yellowjackets has ended, and Walter came out on top! I've read a couple of articles claiming that Walter was the MVP of the finale. Check out the screencaps of the episode, more behind-the-scenes images, and peep out Elijah rehearsing that dance number with Christina Ricci.
Looper provides their take on how Elijah was one of season two's best things, if not the best.
I came across two more images of Elijah from the photoshoot taken during the Yellowjackets premiere. [1] [2]
Elijah revisited Middle Earth, this time promoting Magic Playing Cards. There is a series of entertaining short videos that are compiled into one.
If you're among those that didn't get to watch the incredible Dirk Gently's Holistic Detective Agency, both seasons are now playing on AMC+.
Elijah, Sean, and Andy Serkis are on the conventions trail in Washington DC this very weekend for Awesome Con. It was also announced all four hobbits are scheduled to be in Florida for the Tampa Bay Comic Con at the end of the month. Don't forget there are cons planned in Northern Ireland in September, Scotland in October, and Sweden in November.
And lastly, I'm A Virgo, a new series on Amazon Prime (which looks ingenious) debuts next Thursday, June 23rd, and will feature Elijah in a cameo appearance as Studious Guy in the second episode.
A huge thanks to all those who shared their photos and videos with us, especially Aylin Gungor and Yarwan.
That's all… for now.