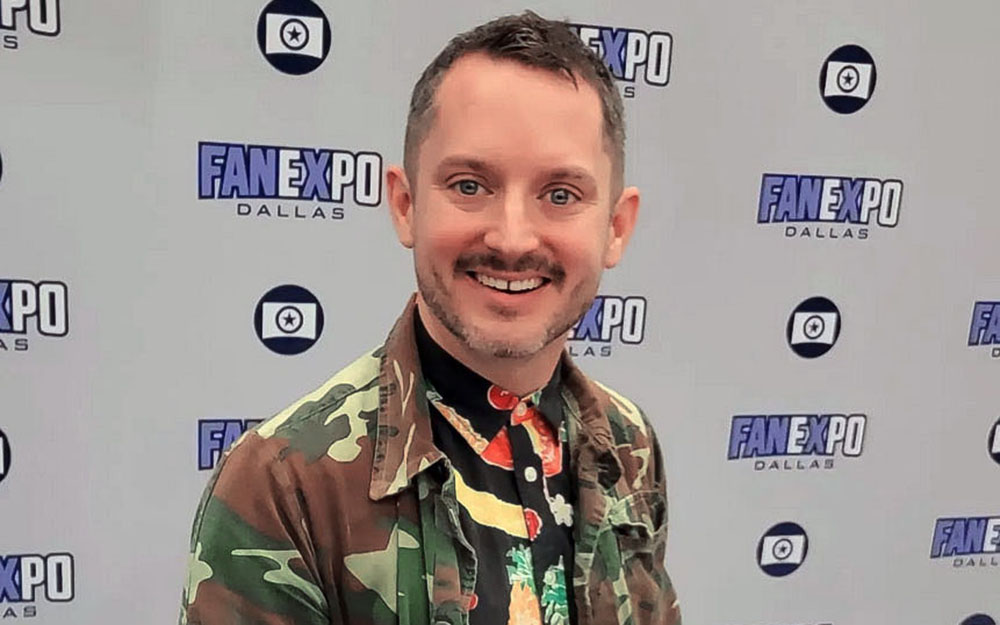 That would be the North American Hobbit Tour, and the guys concluded their third stop at Fan Expo Dallas. There's lots of photos to share from attendees, so click this way.
I haven't been able to track down the full Hobbit Q&A portion of this leg of the tour, but there have been a few gems posted, like a good old-fashioned line dance that you need to watch until the end, and a challenge to see who has the best Smeagol impression. I think we know who came out on top.
While a video of the full hobbit Q&A is lurking out there somewhere, the Q&A from Elijah can be viewed in its entirety.
To wrap up this segment at the Dallas stop, wanna see three-plus minutes of Elijah signing his name?
Next up on their tour will be Fan Expo Denver starting tomorrow until July 3rd then immediately it's on to Fan Expo Chicago from July 7th – 10th. I'll be attending the one in Chicago *woot-woot* so July will be busy for me gathering the goods from both conventions in July.
Other than the ongoing tour, not much else is surfacing. There's a bit of an update on The Toxic Avenger. While no information is known on the release date other than sometime this year, the completion of the movie is finalizing. According to a tweet from director, Macon Blair, there are a few more T's to cross and I's to dot but mostly it's done and the run time is approximately 1hr 31mins. At this point I'll take any news I can get.
Finally, a few photos including a reuniting of Wooden Wisdom and yes, that's Ice Cube. [1] [2] [3] [4]
That's all… for now.