Nothing Replaces Old-Fashioned Storytelling
by, Miranda Bryant April 2, 2015 London Evening Standard
Photo by, Glenn Copus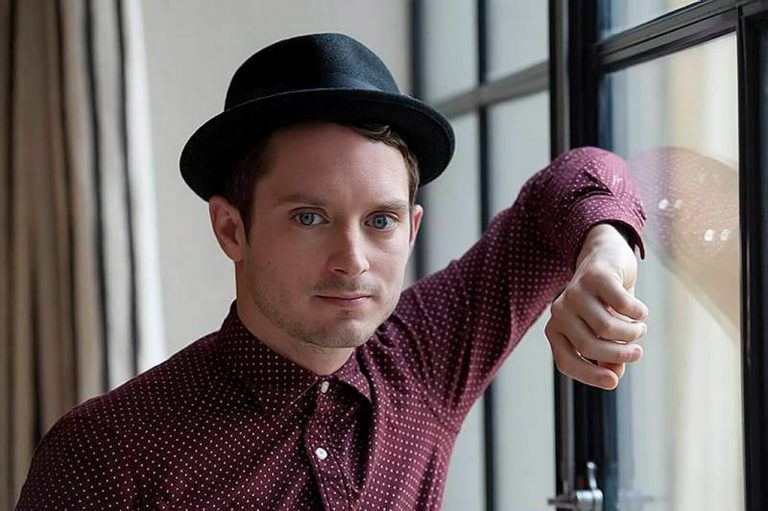 Elijah Wood has told of the importance of old-fashioned story telling as The Lord of The Rings star warned of the dangers of becoming too immersed in technology.
Despite admitting that he is relatively married to his iPhone, the 34-year-old actor claims human's relationship with technology is a very complicated one. Although he said it would be easy to hand a child an iPad and let them go nuts, the American said he still believes in the value of the imagination and fairytales.
His comments come as a children's animation featuring Wood's voice, Over The Garden Wall, is set to premiere in the UK next week.
He told the Standard: "I grew up in an era prior to the internet and prior to the smartphone and cellphones entirely and I think raising a child now, there's incredible benefits to it, there's so much you can explore by using technology but I think also technology can move us a little further away from the simplicity of growing up and being a child and I think it's important to find a balance. I would imagine as a parent trying to find that balance between allowing for exploration within technology whilst also keeping the simplicity of being a child and just going outside and playing with your mates I think is important. It would be so easy to hand a child an iPad and let them go nuts but I think it's also important to keep old-fashioned story telling and playing outside, use of one's imagination."
Although he said technology is difficult to escape, he is wary of people losing the ability to have relationships in real life.
He said: "I think like anyone I'm relatively married to my smartphone, I've got an iPhone, and I'm conscious of that so I don't take it out in and amongst company. I try and keep my focus on the world around me but yeah, I have a smartphone, I have an iPad, those are all things that are relatively ubiquitous in our lives now and I'm certainly no different, but I am conscious of our disconnection as a result of always being on our devices and so I try and keep that to a minimum – especially around other people because that's the worst. When you have dinner and someone's on their phone it's just the most horrible thing, we lose our connection."
He said he was attracted to Over The Garden Wall because of the old-fashioned approach to animation and he said he fell in love with his character Wirt, one of two half-brothers who travel across a strange forest in order to find their way home.
"It felt like an exploration of the fairytales that we kind of grew up on and that is less represented in animation certainly on television nowadays, so it was cool to kind of jump into fantastical world that provided the conduit for all these interesting stories that are very evocative of old dusty fairytales," Wood said.
Despite focusing on smaller projects, his own production company and independent films since appearing in The Lord of the Rings, he said he would not shy away from starring in another project of that scale in the future.
But Wood, who has worked in film since he was just eight years old, claimed fame is not something you ask for adding that he likes to keep a healthy separation between his day-to-day life and Hollywood.
The music fan, who collects records and regularly DJs, said in the past he has considered moving to England which he first fell in love with through British music by bands such as The Smiths, Depeche Mode, The Cure, The Stone Roses and Blur.
He said: "I actually thought about coming over here for a year or six months or something because it's a great hub to get to the rest of Europe and I do really love England, so I have thought about it."
He is also a fan of British comedy such as The Day To Day, Brass Eye and Monty Python and praised Charlie Brooker's Channel 4 series Black Mirror.
He has just finished working on new film The Trust in Las Vegas with Nicolas Cage which he said was "one of my favourite experiences working with an actor."
He added: "I've been so lucky to work with so many incredible actors and like many of them I was a great fan of his work and I have been for years so to get a chance to work opposite him, and it was really kind of a two-hander in a way, it was just the two of us for most of the film, so to get to know him and to sort of see how he works was incredibly exciting, it was awesome. He is a lovely, lovely man. Very funny, he's hilarious."