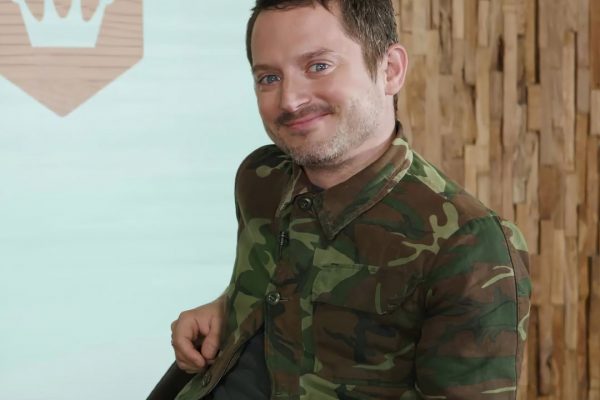 There are more updates on No Man of God. RLJE Films has picked distribution rights and the movie will be in theaters this August. It will make its debut at the Tribeca Film Festival this month, but if you can't make it in person, you can watch the film at home from June 12th to 14th. Read more about the movie and how you can watch on the festival's site.

If you're a fan of podcasts, here are a few you should listen to. First, Hollywood Is Dead recently spoke with the director of No Man of God, Amber Sealey, where she discusses making the movie and working with Elijah and Bill Hagmaier, the FBI agent Elijah portrays. The same podcast also spoke with Daniel Noah last month. Lastly, The Kingcast anniversary podcast features past guests, Elijah being one, as they discuss several of Stephen King's short stories.

Legion M paired up with Funko Pop and produced some amazing figures from Mandy that you can pre-order. There is a quick video of Elijah who dropped by to promote the figures in his super excited way.

Here is a wonderful reading of the children's book, The Toot Fairy, that Elijah did for a Cameo request.

This may have drifted under people's radar, so check out Socially Distanced Dirk with Samuel Barnett and Hannah Marks. Even after four years of Dirk Gently being wrongfully taken off the air, not one beat has been missed with these marvelous characters.

Time Magazine has a special The Lord of the Rings single edition available through Amazon, but the stock is nearly gone. You can check your local newsstands or purchase a copy through Ebay as well.

Finally, Billy Boyd and Dominic Monaghan's new podcast, The Friendship Onion is now available with a new podcast every Tuesday! Not only can you listen, it's also on Youtube for viewing.

That's all… for now.