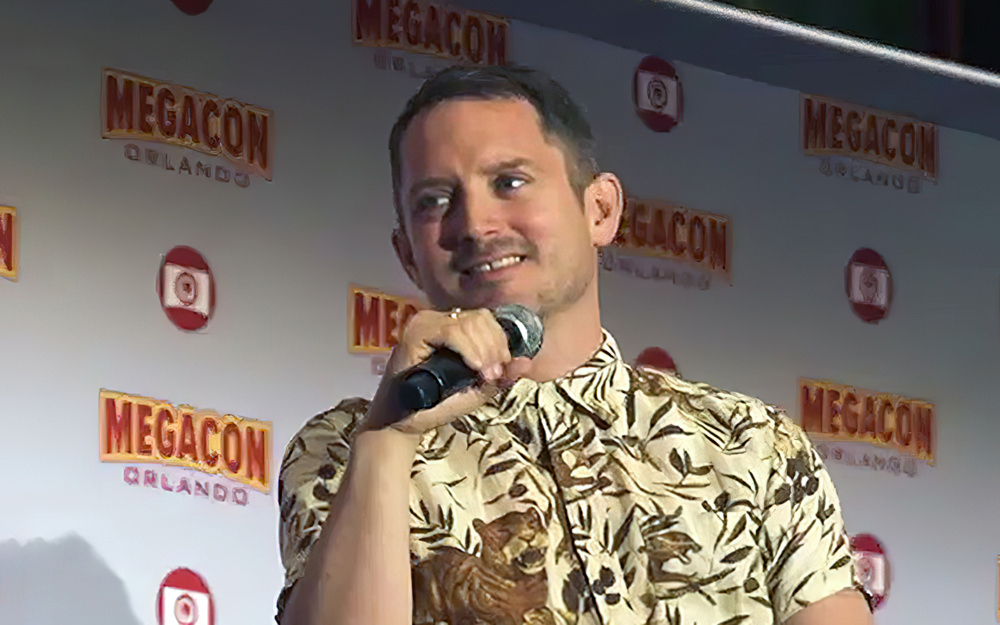 MegaCon Orlando recently wrapped up and there are plenty of awesome photos shared by those who were there. If you look closely, you'll see Elijah reuniting with his movie mom, Lorraine Bracco, from Radio Flyer.
Thankfully this time around a video of Elijah's full Q&A has been posted to YouTube.  However, only a few bits and pieces of the panel with Elijah, Dom, Sean and Billy have been posted which are:
Longest video complete with a game.
Riddles in the Dark.
Lasting friendships.
The next convention on their tour is Fan Expo Dallas running from June 17th-19th. Hopefully Elijah will be fully recovered and taking those extra precautions from his bout with Covid (which hasn't stopped him from tweeting) and he will be in attendance.
Another year-end KingCast podcast is available with Elijah discussing one more Stephen King short story, Battleground. Feel free to listen to the entire podcast but you can skip ahead to 1hr:40sec mark to hear Elijah's segment.
You can also listen to the play-by-play podcast of Elijah et al. engaging in a wild RPG session on Shelbyville which is on KingCast's Patreon site. Heads up. If you haven't already, you need to have a membership to listen to this one.
Lastly, some random photos with fans. [Photo 1] [Photo 2] [Photo 3]
That's all… for now.