Elijah Wood On Yellowjackets And His Hobbit Group Chat
The Lord of the Rings Star plays a citizen detective in the new season of Showtime's series about a girls' soccer team surviving the wilderness.
by, Chavie Leiber March 27, 2023 The Wall Street Journal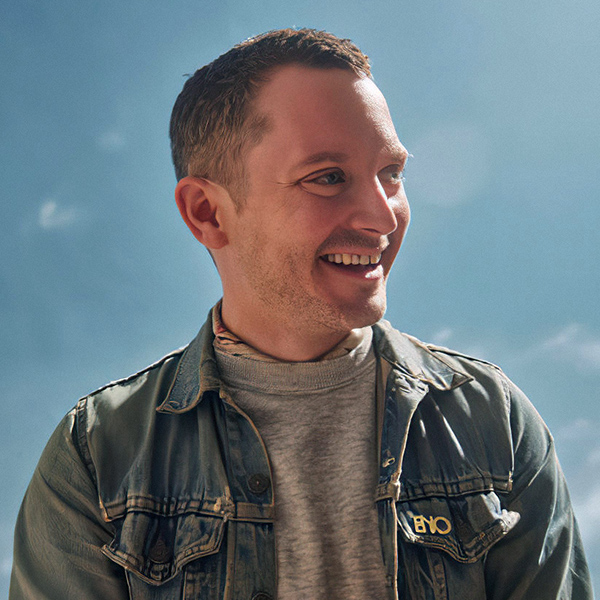 Elijah Wood is known for carrying a weighty gold ring as Frodo Baggins in the blockbuster Lord of the Rings trilogy. These days, the actor proudly sports a different kind of ring, made of silver and bearing the title "DAD."
Mr. Wood, 42, has two small children with his partner, Mette-Marie Kongsved. He enjoys taking an active role as a father, whether it's sleep training or packing school lunches.
"You're constantly being challenged, in the best way," Mr. Wood said of parenthood. "It's as much my own personal growth as it is about my child's growth."
Now starring in the second season of Yellowjackets, Showtime's series about a high-school girls' soccer team that must learn to survive in the wilderness after a plane crash, Mr. Wood plays Walter, a message-board citizen detective who becomes interested in a cold case related to the surviving team members.
"I like being drawn into something that feels unique and weird, but also has a layer of depth in what it's trying to say," the actor said of the eccentric characters he often plays.
Here, Mr. Wood discusses his breakfast go-to's, his Lord of the Rings alumni group chat and the struggles he faced as a budding actor.
What time do you wake up on Mondays?
Some time between 5:30 and 6:30. We've got a 3-year-old son and a 14-month-old daughter, and she wakes us up pretty early. I like getting up early, I like starting the day.
What's the first thing you do in the morning?
I set the kettle to get the coffee ready before I start on the kids' breakfast. We have a Chemex and I do pour-over. I kind of just eyeball the grinds. But I am relatively nerdy about coffee.
What do you make the kids for breakfast?
Oatmeal with various spices, peanut butter and fruit—banana, apples, blackberries. I also really like overnight oats or muesli with yogurt, and I sometimes eat that with them.
Do you have any go-to grooming products?
I've used the same hair product for about 20 years. It's Magic Move, a Japanese molding mud that is relatively light. Fat and the Moon has this aloe moisturizer that I really like. I also have a new toothpaste, Livfresh. It was literally advertised to me on Instagram as being 200 times more effective and I bought it. Hook, line and sinker!
What do you like to do for exercise?
I was cycling for a while. What I love right now is reformer Pilates. I started going in Vancouver—I was going back and forth between Vancouver and L.A. to shoot Yellowjackets—and I was introduced to a method [there] called Lagree. It's high-intensity, 45-minute classes with no breaks and destroys you, essentially.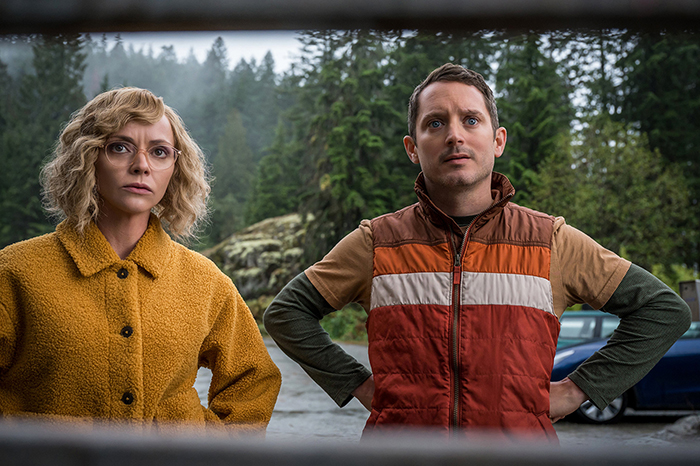 Your character on Yellowjackets seems really quirky, do you identify with him at all?
I share his enthusiasm for true crime. He's an enthusiast, a citizen detective, but he obviously takes things a little too far.
Are you a true crime fan?
Yes, I've always been interested. Podcasts, watching documentaries. I remember having the Time-Life Serial Killers book when I was a teenager. I grew up in the '80s, and Unsolved Mysteries was literally something that was just on. There would be cases about kidnapping that would give me nightmares. The theme song is burned in my memory, but I also love it so much.
What was something you watched recently that you loved?
Aftersun bowled me over. I found that to be so heartbreaking and heavy, and the structure of the film is so beautiful.
Have you watched Amazon's Lord of the Rings show?
I watched three episodes. It was really interesting to see how that world was interpreted by a new set of people. I'm curious what will transpire in regards to these new films with Warner Bros. in the Tolkien universe too.
Do you have any Lord of the Rings memorabilia you've kept over the years?
I have one of the rings. I was given it by Peter [Jackson] and Fran [Walsh], and it's on the same chain. I have the sword Sting, and I took a map from Bag End, Bilbo's house. I have a pair of latex [hobbit] feet that are very old now. They're in storage, and I should probably do something with them.
I've really enjoyed seeing fellow Hobbit Dominic Monaghan post photos to Instagram of you all out to dinner or riding a train. Have all of the hobbits stayed in touch all these years?
We actually have a text that's constantly going, with Dom, Billy [Boyd] and Sean [Astin]. It's literally in my phone as The Hobbit. If we're not texting each other about something, we also do the New York Times crossword mini every day, and we try and beat each other for time.
The four of us hadn't been in the same room in over a decade and last year we did a series of conventions together and it was just the most incredible opportunity for us to reconnect.
You keep your Instagram private. Why is that?
I wanted to be able to share photos that I didn't necessarily want to share with the world. An account that's public-facing would really change what I share. It's not like I'm sharing anything that I wouldn't want to go out, but I'm a relatively private person.
There's been a lot of talk about child actors lately, given the Oscar win from Ke Hu Quan for Everything Everywhere All At Once. As a fellow child actor, have you been following the discourse?
I haven't really engaged in the conversation. But starting just before I turned 8, it's been a part of my life. That's the reality, my path and career. [My Yellowjackets co-star] Christina Ricci started at a similar age, if not earlier, and she's had an exceptional career.
Obviously, [for me], there are peaks and valleys, and it was really hard to maintain. The message [from Ke] and with Michelle Yeoh was don't give up. I fully cried at both of their speeches.
Were you ever told you couldn't land certain roles because you were a child actor?
I was told different things. I always looked younger than I was, so my challenge was that I was technically an adult but didn't look like an adult, and it was hard to be taken seriously. So I had to navigate that.
What's a really good piece of advice you've kept in your back pocket?
Integrity is everything. That guides a lot of my choices—not making choices for anyone else, but for yourself, because it's going to feed you.