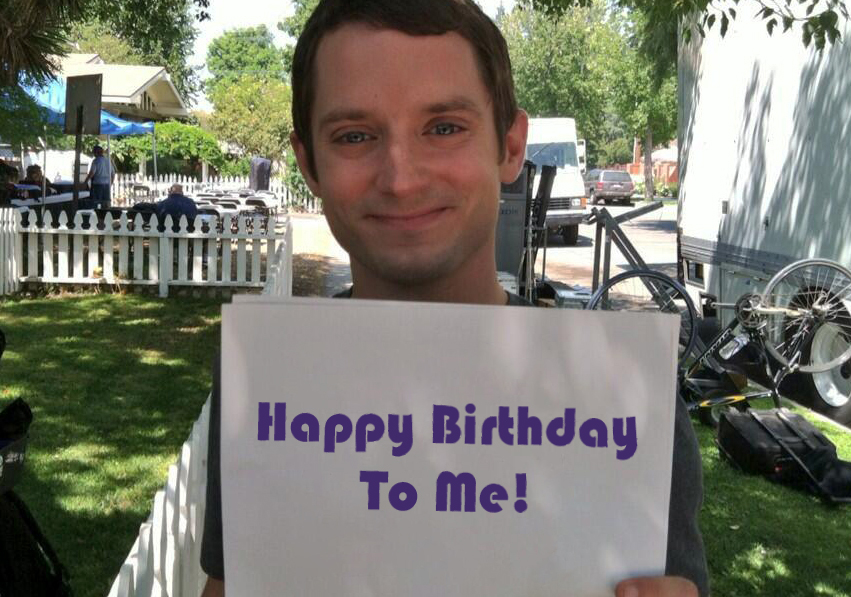 Dear Elijah! Happy Birthday tooo yoouuu!
Before I jump into the online presents, let's talk conventions and see if the third time is a charm. The pandemic closed everything in 2020 and they tried again in 2021 without success. Now Elijah, Sean, Dom and Billy are once again scheduled to appear at several conventions this year. Starting off with the Calgary Expo in April, MegaCon Orlando in May, FanExpo Dallas in June, FanExpo Denver in July, and FanExpos in Boston and Canada in August. Let's hope these appearance goes off without a hitch and we can gain memorable moments from them.
Check out these pretty sweet figures from I Don't Feel at Home in this World Anymore, designed by Death by Toys.
Certain sections of the new Always and Forever are still being added. Because Elijah has an extensive film career, the Productions section is slowing taking shape. There you will find more behind the scenes images on some of his projects. I'm working my way through them and eventually all will be in place.
One section that's set is The Age of Aquarius where we celebrate Elijah's birthday, which is today. You can go to the Fan Art page or jump directly to the Greetings, Artworks, and Video sections.
I'd like to thank the fans who let their creative juices loose and offered up some lovely works and sincere greetings.
That's all… for now, and Happy Birthday Elijah!