"Out of your vulnerabilities will come your strength."
~Sigmund Freud
While attending The Sundance Film Festival to promote his latest indie, The Romantics, Elijah was honored with the Creative Coalition Spotlight Award. The citation given in January 2010 recognizes his continuing work in independent films.
Elijah had never taken part in a sequel, but after the success of Happy Feet, he returned to Australia to voice Mumble in the follow-up animated film. The sequel, which also featured the voices of Brad Pitt, Matt Damon, and again, Robin Williams, was less well-received than its prequel, mainly because of the more complicated plot. Pop-rock singer Pink took over the voice role of Gloria after Brittany Murphy's untimely passing in 2009.
As a child in Iowa, Elijah started out modeling and he carried on with that work throughout his career by posing for numerous photo shoots. One of his more popular shoots was for Oliver Peoples eyewear. With singer Shirley Manson, he filmed a short by his photographer/director friend Autumn de Wilde. Entitled The Children Are Bored On Sundays, the two are shown engaging in playful activities, sporting trendy sunglasses.
The second CD from The Apples in Stereo titled Travellers in Space and Time was released on Simian Records in April 2010. The group released a two-part video that both featured Elijah. He also appeared in another two-part video for the Canadian rock band, Danko Jones. Next, he went back to Chile, this time to lend support to the region after it was hard hit by an earthquake. Elijah toured the area with Chile's first lady, Cecilia Morel. Animated television shows, audio books and documentaries were also included in his voicing stockpile.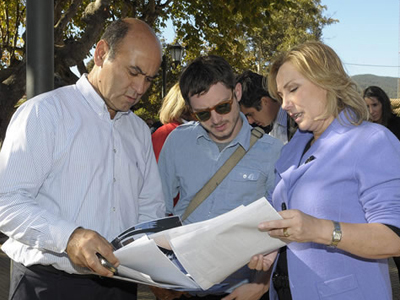 Although Elijah was highly sought after for various projects, he became concerned that he hadn't filmed a leading role in a live-action motion picture since The Oxford Murders in 2008. Just as the celebratory event of turning 30 came upon Elijah, he fell into a slump but not from the reality of stepping into his thirtysomething years. Due to the recession, the film industry went through hard times so the movie content Elijah gravitated to was in scarce supply. Moreover, all actors carry the "baggage" of previous roles, and the shadow of Frodo seemed to loom large, no surprise for such an iconic role in a legendary film trilogy.
Elijah had limited on-screen exposure in his previous projects and for an ambitious actor who appeared in over 35 movies in just 20 years, he possibly felt out of his element. To battle against the waning film market, Elijah gained other representation. Nicole David with William Morris Endeavor was his agent for years but he acquired the talents of manager Joanne Colonna who came with an aggressive strategy to pursue more exciting and diverse projects. This measure proved to be successful. Not long after this move, it was announced in June 2010 that Elijah would play the lead character in the wildly bizarre television sitcom Wilfred, a remake of the critically-acclaimed Australian series.
Elijah started to work on his first major TV show in the summer of 2010 when he filmed the pilot for Wilfred, set and shot in Venice, California just blocks from his home. In October, FX network ordered a full season of thirteen half-hour episodes. In the dark comedy, Elijah warmly embodies a neurotic young man, Ryan Newman. After his failed suicide attempt he starts to see his neighbor's dog, Wilfred, as a grown man in a cheap dog suit when everyone else sees a normal dog. "When I first read the script, I was so intrigued." explains Elijah in a radio interview. "It was unlike anything I'd ever read or seen before. That's one of the things I loved most about it, that it was not an easy thing to define."
Also in this year, Elijah landed another television show, this time for the Disney XD Channel, voicing the main character, Beck in the animated Tron: Uprising, set between the Tron live-action films. The breathtakingly, highly polished futuristic series, which won a Primetime Emmy for Outstanding Animation, was praised as one of the better installments in the Tron franchise. With its ongoing storyline through 19 episodes, fans wanted more. Unfortunately, it ended after only one season, some say due to poor promotions and moving to a less than attractive time slot.
Just at the start of Elijah's resurgence period, he and Pamela ended their five year relationship and it affected them both. Coupled with the reality that he still had no leading film roles despite two main projects in television, he sought professional help. "Someone suggested therapy and I thought, "I actually think I need this." Elijah recalled. "I highly advocate it. It's not an admission that there's something wrong, it's an admission of vulnerability. All these things bubbled up when I was 29. I've had things that I had to overcome like everybody does. It was amazing. It made me laugh a lot at myself, but I also learned a lot of groundbreaking things. It was like mental excavation. I found it fascinating."
With his objectives back into perspective, Elijah decided to join the network of social media in 2010 and started a public Twitter account after years of resistance. "I've finally succumbed to your wiles." he tweeted out to fans. Elijah's close friends helped to announce his new account and while it didn't break any records, his followers were multiplying at a rate of 100 per hour. He is an enthusiastic tweeter, who wants to share his interests in music, film, food, art, and many other things with those who follow him. Impostors made it difficult for him to use his real name for his Twitter handle. This led him to be identified with his last name first and his account was officially verified; then five years later, he retained his proper name.
No sooner than Elijah hooked up with social media, he went through a digital death. He, along with other actors, singers and athletes abandoned their Twitter and Facebook accounts until one million dollars was donated to the Keep A Child Alive campaign. Not only that, each one involved was photographed apparently lifeless in a coffin holding cell phones with their name in text "Elijah Wood is Dead." A bit morbid, but an effective way to raise money for the charity which was achieved in a week.
Elijah began 2011 fresh and raring to go. His endless passion for music inspired him to be part of the star-studded short film Fight For Your Right, Revisited from the U.S. hip-hop group, The Beastie Boys. Through a friend of his, Elijah heard of the project two weeks before filming began. He then spoke with writer/director of the video, Adam Yauch (MCA) on the phone who explained what the short film would involve and encouraged Elijah to read the treatment. He agreed to do so, but no matter what, Elijah was in. His performance emulating Ad-Rock, the youngest member of the rap trio was applauded as spot-on and the most skilled lip syncer of The Beastie Boys impostors. The 30-minute music video gained over 10 million views on YouTube and the shorter version, Make Some Noise, was nominated for an MTV Music Video Award. Sadly, a year after the release of the videos, Yauch passed away from cancer that he was battling while directing the video. It was a shock to the music industry and Elijah stated, "The world has lost a visionary and a truly beautiful human being."
Just after attending The Sundance Film Festival to promote Fight For Your Right, Elijah jetted off to Puerto Rico. He was there for a few weeks to portray another classic novel character, Ben Gunn in an adaptation of Robert Louis Stevenson's Treasure Island. The program would air as a two-part TV miniseries in the U.K. and the U.S. The series which stars Eddie Izzard and Donald Sutherland was nominated for two Emmy awards.
Over the next few months, Elijah was back on set to shoot the remaining 12 episodes of Wilfred. When the pilot episode "Happiness" aired in June 2011, it was the highest-rated premiere ever for a comedy of the network. The ridiculous premise of Wilfred developed into a show that could pull off layer upon layer of comedy, philosophical musings, and existential crises, often in a single episode. One reviewer put it like this: "A heartfelt ride through mental illness, loneliness, love, family and acceptance, Wilfred is a must-see comedy that delivers nothing less than excellence." Elijah's wonderful embodiment of a disturbed nice guy earned him a nomination as Best Actor in a Comedy Series in the Satellite Awards. The executive producer of Wilfred, David Zuckerman, said of Elijah that he "can convey so much with a look." He compared this ability to Charlie Chaplin, who in the age of silent cinema had to rely on his features in his performance to tell a story. A month before the surprising cliff-hanging season finale, it was announced that Wilfred would see a second season.
In the middle of riding high on Wilfred, Elijah took a small supporting role in the romantic comedy, Celeste and Jesse Forever as the saucy gay friend. He then showed up as Hank Henshaw in The Death and Return of Superman, a campy YouTube parody by director/producer Max Landis illustrating his contempt for DC Comics. A few years later, Elijah would be associated with Landis on another project.
Yearlong speculations were about to become a reality when Elijah returned to the role of Frodo Baggins in Peter Jackson's three-part screen adaptation of The Hobbit. Though the character that put him on the actor's A-list doesn't appear in the book, a script was devised to bridge the beginning of The Hobbit with the beginning of The Lord of the Rings and that would involve Elijah.
"We thought we were finished and the character doesn't even exist in The Hobbit, so it was not even a pipe dream to imagine the possibility would be there for me to reprise the role of Frodo." Elijah explained in a movie blog interview. "But they've come up with something that I think is kind of interesting and I think very fitting that doesn't necessarily infringe upon the integrity of the original novel." In October 2011 Elijah went back to New Zealand to shoot his cameo appearance in the first film, The Hobbit: An Unexpected Journey, where he described it as a "family reunion." Elijah was only needed for a couple of weeks of filming but remained in the country for a month to reunite with old friends.
Ten years after stepping out of that iconic role, Elijah nearly looked the same making his addition to the new film believable. However, his youthful appearance is an element he has to contend with. While many others opt for plastic surgery or engage in masochistic rituals to keep their fresh, young look, Elijah appears to be blessed with it. "I freak people out constantly about this. I look like I'm 18 still, believe me, I look in the mirror every day." Elijah even jokes at times that his portrait in the attic is getting older, referencing The Picture of Dorian Gray. This at times could be a hindrance when approaching certain character types but it has also worked in Elijah's favor.
In November 2011, work began on Maniac, a remake of the cult classic 1980 slasher film of the same name with the huge, menacing figure of Joe Spinell as the lead. The news that Elijah was cast as the new Frank Zito was received with dismay by some fans of the original. Though others felt the choice was intriguing, giving Elijah a "Ted Bundy" demeanor which makes him scarier. It was also unexpected that Elijah would accept such a role because he is not a fan of remakes. The deciding reason for him was that the film would be shot almost entirely from the point of view of the killer. In his approach, Elijah had to convey the inner turmoil of this tormented character through brief onscreen appearances. He had to rely on his voice to create a sense of presence throughout the film.
The result is an engaging film that shows Elijah playing wonderfully against type in Maniac where viewers expect to see a large, brutish individual. "Being smaller in stature, he doesn't look like a man capable of such acts of grotesque brutality, but Elijah embraces Frank's deep psychosis and disgusting perversion in a way that had my skin crawling." one movie critic comments. "Every little bit of the character Wood creates is brilliantly unnerving. Wood delivers a horror-Oscar worthy performance but he'll make your stomach churn in discomfort and disapproval the entire way." Despite this insightful analysis, Elijah's "second home" country of New Zealand banned the film from being shown in theaters or released to DVD, restricting it to be only shown at film festivals due to its graphic nature.
Being the consummate professional, Elijah was on the set of Maniac every day even when his character wasn't needed. The role of Frank was a threefold job. He was on hand to deliver his dialogue to make the other performances more genuine as his co-stars had the difficult task of interacting directly with a camera. He also helped with the logistics when particular parts of Frank's body needed to be filmed. Lastly, he had to record his dialogue again in post-production. This remake of Maniac has been labeled a horror classic which puts viewers inside the mind of a killer while it managed to bring empathy to him. Despite being mostly offscreen, Elijah won Best Actor from both the Fright Meter Awards and the Fangoria Chainsaw Awards.
There was going to be plenty of work on Elijah's calendar in 2012. He started it off by being honored by The Art of Elysium with their Spirit Award for his ongoing help and support of the charity. March saw the beginning of filming new episodes for the second season of Wilfred. Like the first season, the show continued to land impressive guests. Mary Steenburgen, Dwight Yoakam, and Chris Klein were regulars. Actors, Robin Williams, Rashida Jones, and Rutger Hauer were just a few of the guest stars. Season two went deeper into the psyche of Ryan and what may be the cause of his ludicrous delusions. Once again Elijah's work on Wilfred gained him a Best Actor Nomination, this time from the Online Film and Television Association.
In October 2012, news came that Elijah was to star in an autobiographical comedy titled The Late Bloomer. Over the years, this tale of E! News correspondent Ken Baker's ordeal of going through puberty in his late 20s experienced several revisions and script drafts since 2010. It seemed as if this version was a done deed re-teaming Elijah with Wilfred director Randall Einhorn and set to start filming the following summer. Many felt Elijah and Randall would be exceptional to convey this story because of their successful comedic association. But once again, the project went into a two-year hiatus only to be completely overhauled with a new production company, director, and lead actor.
Bushmills Irish Whiskey began a program called "Since Way Back" that focused on friends and the creative success in which they operate. Elijah and his close buddies were among other groups of friends who posed for the campaign that demonstrated their brotherhood. Elijah, along with DJ Zack Cowie who called himself Turquoise Wisdom, served as deejays during the launch party for the program. A couple of years later, Bushmills approached Elijah to curate a hand-picked box set of LPs consisting of 10 songs which ranged from garage rock to Texas blues. What excited him most about the collaboration was that his playlist would be pressed to vinyl as a limited edition.
For Elijah, there's plenty of time to spend on music. He has always had a passion for music and wants to share that passion with others. He started DJing in New Zealand in his late teens and collected thousands of CDs. Then he moved on to a heavily laden iPod, now he exclusively spins vinyl, boasting over 4,000 LPs in his music library. Over the years he has collaborated with Zach Cowie, and eventually formed the duo Wooden Wisdom. They met at a party of their fashion friends at Rodarte and soon discovered they shared a sense of adventure when it came to music choices.
Wooden Wisdom describes their sound as "Paradise Garage," a reference to the famous late 70s New York City nightclub. Their choice of music is eclectic, with sounds from all over the world, from Turkish and Brazilian to Indian and African and everything in between. All sets of Wooden Wisdom are improvised. They choose songs depending on the mood of the crowd and following their fancy. They say it's like a "DJ chess match" going on between the two of them.
In June 2013, Zach and Elijah teamed for a different purpose when they crafted limited edition professional headphones again for Bushmills and Grado Labs. The custom headphones are comprised of actual wood from Bushmills' whiskey barrels. They toured the Grado workshop and got to sample the rustic yet superior equipment they designed. The first run of the headgear was sold out in a single day but more pairs were up for grabs in a Facebook giveaway.
After some early skepticism about another "celebrity DJ," Wooden Wisdom proved themselves as a well-respected team who has also curated several online playlists and toured around the world. It's safe to say that sharing music with others has become Elijah's third career besides acting and producing.
Not long after heavy promotions for Wilfred and The Hobbit, Elijah went to Barcelona, Spain to film the suspense thriller Grand Piano (2013). Elijah has always loved to work with friends, so he teamed up with Spanish director Eugenio Mira whom he met at Fantastic Fest, the genre festival in Austin, Texas. Elijah plays Tom Selznick, a famous pianist battling stage fright who finds himself in a hostage situation while performing his first concert in five years. For this role, Elijah had to brush up his piano skills three hours a day for three weeks prior to filming. He did so well that his hands are seen at the keys for most of the film. The complex concert music also serves as the movie's soundtrack and high concentration was required on Elijah's part. He had to keep time and mimic the piano music that played in his earpiece while simultaneously responding to the script's dialogue pre-recorded by co-star John Cusack.
Eugenio Mira explained that he became convinced Elijah had the perfect characteristics and rhythm the role required by watching him do karaoke at the previous year's Fantastic Fest. While interacting with Elijah at the festival, Eugenio started to put the pieces together. "It was like day after day… wonder boy, skillful, kind… that's Tom Selznick. It's perfect." He went on to say of Elijah, "The thing is that what he gave us is three times more than what we expected. Thanks to him, we could expand the boundaries of what was required in the shot, and I think that pays off clearly in the movie." Grand Piano went on to win several awards and was well-received, with some critics comparing the movie to Brian De Palma's and Alfred Hitchcock's suspenseful and artistic filmmaking styles.
Elijah commented on Grand Piano as being his most grueling as well as the most enjoyable and gratifying work he's ever had making a movie. Also out of this experience, Elijah received the Time Machine Award at the Sitges Film Festival. The award honors those for their lifelong achievement in films. Romantic sparks flew between Elijah and his Grand Piano co-star Kerry Bishe who played his wife in the movie, however, their relationship only lasted a few months.
When it comes to connecting with someone he would like to spend the rest of his life with, it may seem Elijah is rather selective. He has said he's a hopeless romantic and there's always time for women, but his dedication to his work keeps him busy. From a young age, his relationships range from puppy love to committed and he awaits that time when it's right. Elijah speaks of matrimony; "Eventually I want to get married and have kids. I don't have it written down when it's going to happen for me at the moment though. I would love to have a family one day and it's a time in my life that I look forward to. It's also the kind of thing where you need to have things in place beforehand."
With the age of digital technology and the high cost of going to the theater, video-on-demand (VOD) has become extremely popular and has practically replaced direct-to-video. VOD allows convenient and economical freedom for people to watch TV shows and films, old and new, at their leisure. With VOD, viewers can stream or download programs and movies to their televisions, computers, and mobile devices. Because of this, many of Elijah's latest indie films bypass a traditional theatrical release and are immediately available through VOD, sometimes coupled with a limited screen release. In a 2013 interview, Elijah commented, "Video on demand has created a really interesting opportunity for movies that may not have seen a large audience, where they would have only played in art house cinemas in major cities, are now suddenly being exposed to a much wider swath of people."
The perfect movie for this setting is the techno-thriller Open Windows (2014). Directed by another Fantastic Fest friend and Spanish filmmaker, Nacho Vigalondo, all the action takes place on a computer screen. Elijah portrays Nick Chambers, a young man entangled in computer hacking and the seedy world of cyber-stalking while operating a fan site for a famous actress. Being shot in Madrid, Spain, and Austin, Texas, it's an intense experience for the viewer who has to keep track of what's happening in several on-screen windows. But Elijah recounted that it was a solitary experience for the actors, who had only the camera to interact with. The film was acclaimed for its technical virtuosity but was considered overly ambitious by some critics.
Elijah managed to sneak in other works with Boobie in 2011, Revenge for Jolly!, The Narrative of Victor Karloch, Red vs. Blue, and Flying Lotus' MTV Music Video nominated Tiny Tortures all in 2012. Toward the end of that year, Elijah was back in familiar territory as he, along with several other past co-stars, were a part of the world premieres of The Hobbit: An Unexpected Journey. Though he only had a cameo, it was his affiliation with the original trilogy and with diehard fans that helped to bring out massive crowds in Wellington, Tokyo, and New York City. It was also announced after an extended delay and anxious concerns from fans that Wilfred would be back for a third season on FX. However, the task of showrunner would now be shared by writers Eli Jorne and Reed Agnew, with David Zuckerman staying on in an advisory capacity.
As early as 2002 Elijah was involved with films behind the camera. His initial experience was as first assistant director in the short film The Long and Short of It, a pet project with The Lord of the Rings crew and Sean Astin as director. In 2007 he teamed with Day Zero producer Anthony Moody to narrate as well as help produce the documentary Made in Japan and Black Wings Has My Angel, the latter of which hasn't come to fruition due to multiple scheduling conflicts. Then in 2010, his appetite for movie production became more focused when he met two filmmakers, Daniel Noah and Josh C. Waller. The trio was set to work on a comedy named I'm From The Future with Elijah in the starring role. When they met to address the movie, Elijah, Daniel, and Josh discussed at length about horror movies and a friendship developed. Their film experienced setbacks but a partnership formed out of their common love for the genre. What was born was their production company, The Woodshed Horror Company, and the beginning of a new installment in Elijah's flourishing career.